Click here for 15 Day Free Trial


Click Here


Click Here

Bloomberg has ranked us #5 worldwide and #1 in India for our Sept-2015 Dollar-Rupee forecast.
(you may check the same in the Bloomberg data terminal)
We have been tracking our performance (we are the only forecasting agency that tracks its own performance) for the last 10 years, claiming a reliability of 70%.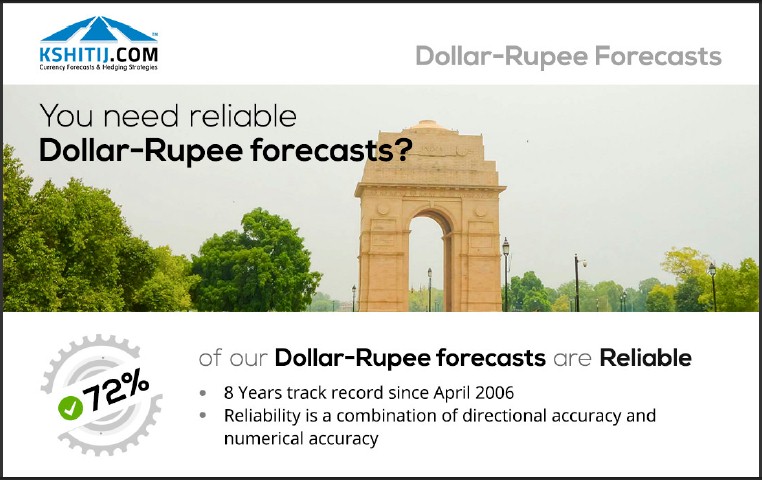 Rupee Registration Form
You can also avail our comprehensive Dollar-Rupee forecasting service. Or, you could choose to outsource your entire FX Exposure Management to us.

Let us know which kind of service you are interested in and leave us your contact details in the form below. We shall get back to you, pronto!


(* fields are mandatory)

* Please enter correct details. Incorrect/ invalid/ incomplete entries will not be entertained. If you are apprehensive, please read our Privacy Policy

* Please allow 12-18 hours to process your Registration Request.















Click here to view all our clients


Found what you are looking for?
No? Search our website.

Our Track Record
Click here to enlarge

Our Oct'15 Longterm forecast is now available. To order a PAID copy, please mail us.

In order to read our previous forecasts please Click Here.
Rupee Update - Evening Comments - 24-Nov-2015
1803 IST or 1233 GMT


Spot @ 66.32/33
-------------------

Dollar-Rupee rose to a high near 66.4630, but then ...



FORWARDS...Higher
-------------------

Premia closed higher. The 1, 3, 6 and 12 months ...


Happy Trading!
View
Sample Report
|
Service Details
Registered users
Click Here
You have to
register
to read the full Report.

Real life Case Studies in managing corporate Forex Risk.

What to do and and what not to do. Click here